Enjoy our world famous spot in Peljesac Perna
When it comes to kitesurfing in Croatia, the Pelješac Peninsula is the place to go – offering among the best wind conditions in the Adriatic Sea.
ABOUT THE SPOT
Because of its unique position in the channel between Peljesac and Korcula, the winds are strong and stable, where the mornings are usually more suitable for beginners. At the same time, the afternoons offer all the fun also for the more experienced kitesurfers.
Apart from our main activity, kitesurfing, we offer various other activities like sailing, climbing, trekking and multiple tours by Jeep, kajak or speed boat. We can also assist you with your accommodation needs, depending on your budget and requirements – from basic apartments or hotels, all the way up to a luxurious yacht. We can even arrange helicopter or private plane trips or airport pick up.
Besides tourism, local wine, olives, fish and herbs are the economic backbone of the region . As for Mediterranean cuisine there is plenty of restaurants to cater for your needs, we recommend: fresh grilled fish, cooked and marinated seafood like squid, shells and crab, fish soup and risotto. Smoked and dried Dalmatian ham goat cheese, olives and fresh onions. Lamb, fresh vegetables with olive oil and aromatic balsamico.
IN GENERAL
Depending on your budget we can work out your individual "dream holidays" and take care through your entire stay. Please notice that prices may vary slightly depending on the season.

SERVICES
Transfer from airport to your accommodation
Finding and booking your accommodation in different categories
Training by our qualified team
Supervised kiting to help you make further progress faster
Equipment hire – once you feel safe enough to kite by yourself
Organisation of various other activities besides kitesurfing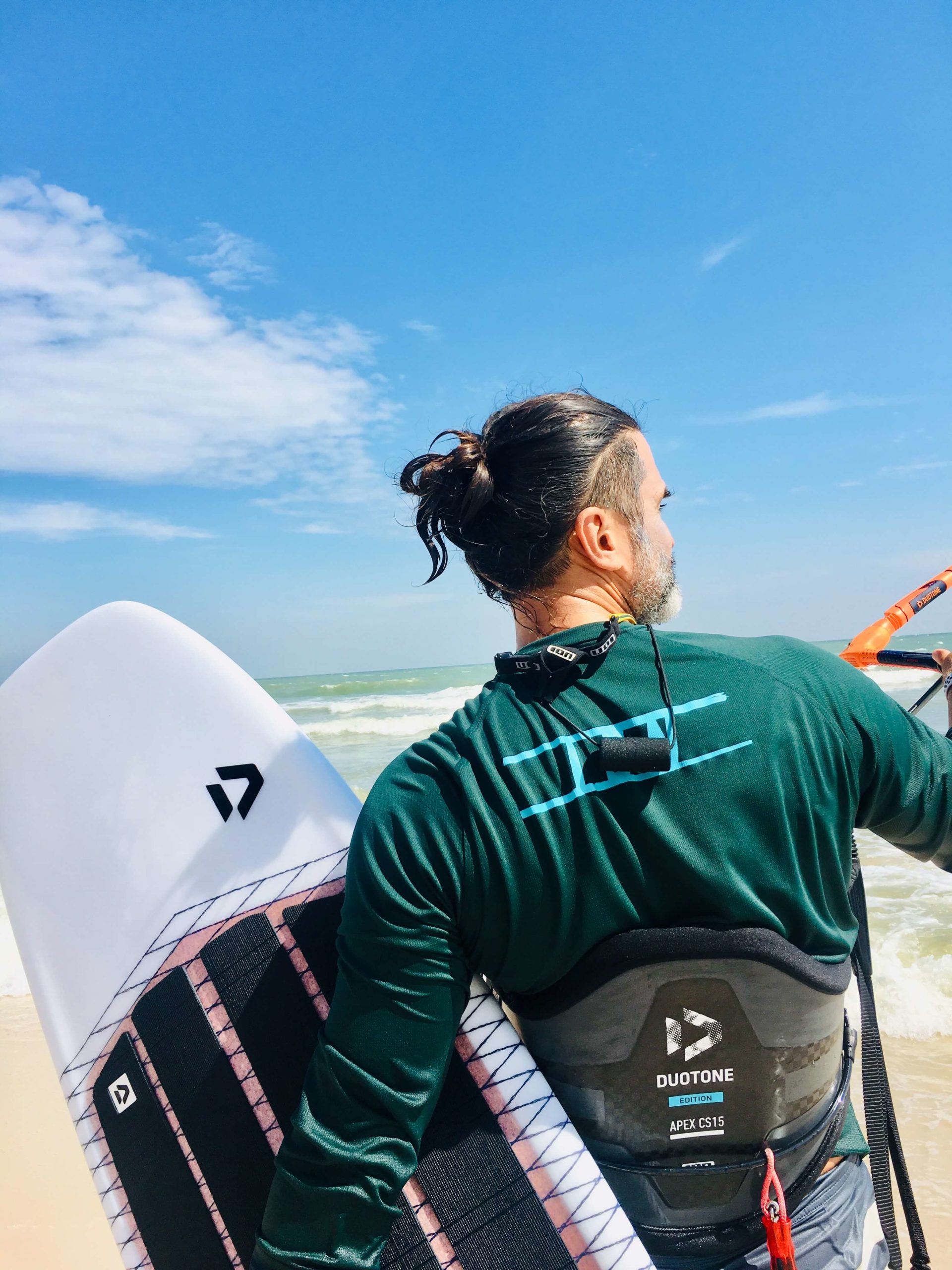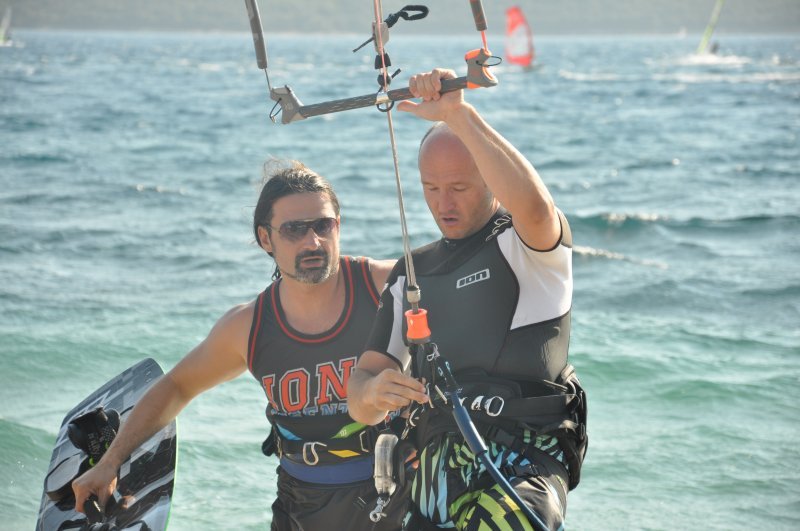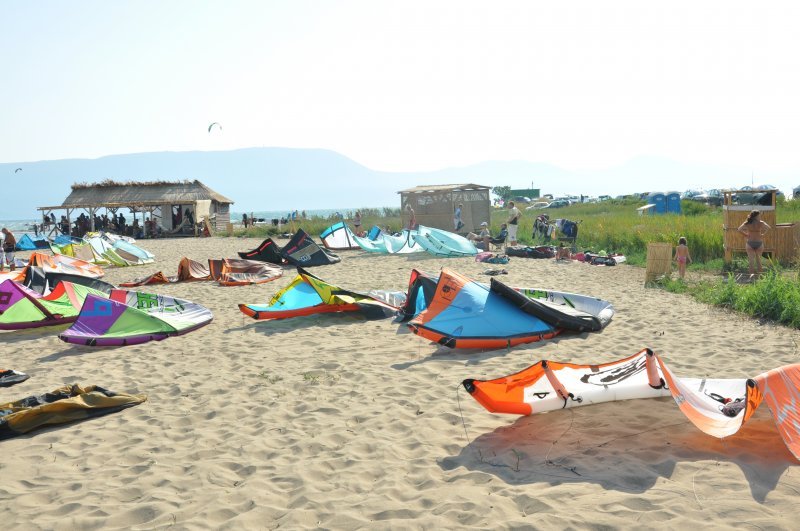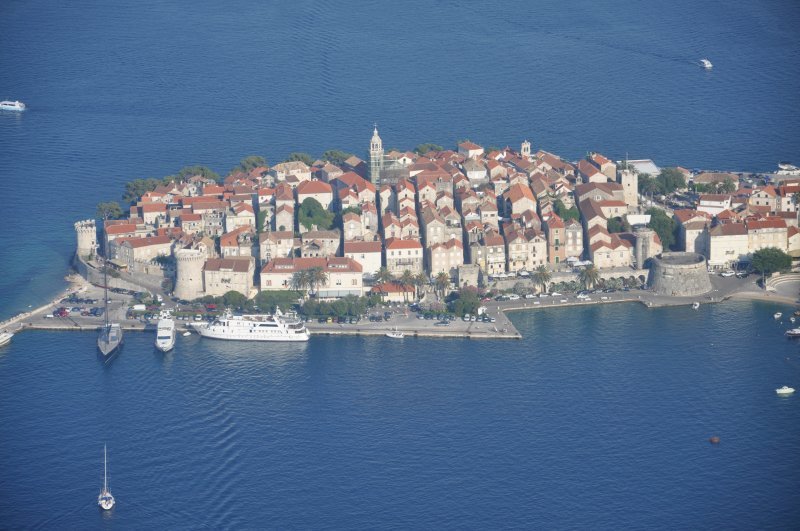 Book your experience now in Peljesac Perna
Make your stay unforgettable with our book-once-care-less full service packages which include accomodation, training, equipment, license and free accomodation for up to 3 persons. Book now!
Croatia Kite Experience 1: 7 nights, 5 days training
Croatia Kite Experience 1
7 nights, 5 days training, 2 days equipment, supervised kiting, iko license, free accomodation for up to 3 persons
Beach Bungalow
Only 1.370€ instead of 2.000€. Beach Bungalow accomodation, 7 nights, 5 days training, supervised kiting, iko license, free accomodation for up to 3 persons
Croatia Kite Experience 2: 10 nights, 5 days training
Croatia Kite Experience 2
10 nights, 5 days training, supervised kiting, iko license, free accomodation for up to 3 persons
Beach Bungalow
Only 2.710 EURO instead of 4.000 EURO, Beach Bungalow accomodation, 10 nights, 5 days training, supervised kiting, 2 days equipment, iko license, free accomodation for up to 3 persons
Croatia Kite Experience 3: 14 nights, 5 days training, 5 days equipment
Croatia Kite Experience 3
14 nights accomodation, 5 days training, 5 days equipment, supervised kiting, iko license, Free accomodation for up to 3 persons
Beach Bungalow
Only 2.710€ instead of 4.000€, Beach Bungalow accomodation, 14 nights, 5 days training, 5 days equipment, supervised kiting, iko license, Free accomodation for up to 3 persons
Croatia Kite Experience 4: 7 nights, 5 days training, 5 persons
Croatia Kite Experience 4
6 nights accomodation, 7 days training, 5 days equipment, supervised kiting, iko license, Free accomodation for up to 5 persons
House IVA
Only 1.580€ (starting) instead of 3.000€, House Iva accomodation, 7 nights, 5 days training (one person), supervised kiting, iko license, Free accomodation for up to 5 persons